Sports Camps for Children North East
ACTION PACKED ACTIVITY CAMPS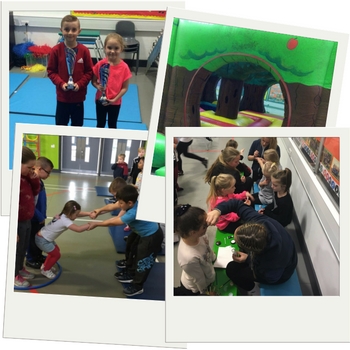 Sports Camps NE offers unique activity camps for children school Year 1 – Year 6. The amazing camps are delivered by our professional and dedicated staff. Our aim is to ensure every child has a memorable time and has the opportunity to meet new friends, have fun and experience a range of sports and fun games in a safe and secure environment.
The activities and sports we deliver use a range of resources and sports equipment to ensure we can cater for every child's needs. We will not be beaten on price, quality of resources, professionalism of staff and range of amazing activities and games.
WALKERGATE COMMUNITY SCHOOL, NE6 4SD
MONKHOUSE PRIMARY SCHOOL, NE30 3SH
PONTELAND COMMUNITY SCHOOL, NE20 9EY
ALL CAMPS 10.00 – 3.00 PM
Why Choose us?
Half term fun for the children!
Our sports camps can cater for children from Year 1 to Year 6 and we offer activities for everyone, from dodgeball competitions, face painting to talents shows. Sports Camps NE has it all, there simply isn't enough hours in the day for the activities and sports we provide. We strongly encourage and welcome both boys and girls. We welcome children of all abilities as our classes are designed to give young children a positive experience through sport and activities  from an early age. Our unique camps are not to be missed and are proving extremely popular. Please visit our Book Today page to secure your child's place.
Your child is guaranteed to have a wonderful experience and an action packed day of games and activities.
What does my Child need?
Refillable drink
Snack and packed lunch (no food containing nuts)
Comfortable clothing and footwear
Mobile phone and tablets if required (to be safely stored by camp leader)
A jacket or coat
Sun lotion (summer camps)
Sun hat
Our Coaches and Staff
Sports Camps NE staff are skilled and professional, we hand pick our camp staff to ensure children have the best experience at our wonderful camp. Founder Matt Lawn has worked in various roles within schools, PE lead, founder of the award winning Football Squirts, founder of Fit Monkeys and is passionate about inspiring children to play and love sport.
We are the providers of the hugely popular football fun focused "Football Squirts" every Saturday and Sunday morning across the region working with over 5000 children over the past 8 years – to much acclaim.
"Football Squirts has now enlisted over 1000 children" "We could be looking at the next Beardsley or even Shearer"
Watch our BBC News slot 
"The future stars of the NUFC flock to Football Squirts" "Squirts enjoy a series of games designed to hone their ball control and pitch awareness"
Read our Evening Chronicle article